Confessions of a Skeptical Physician
00017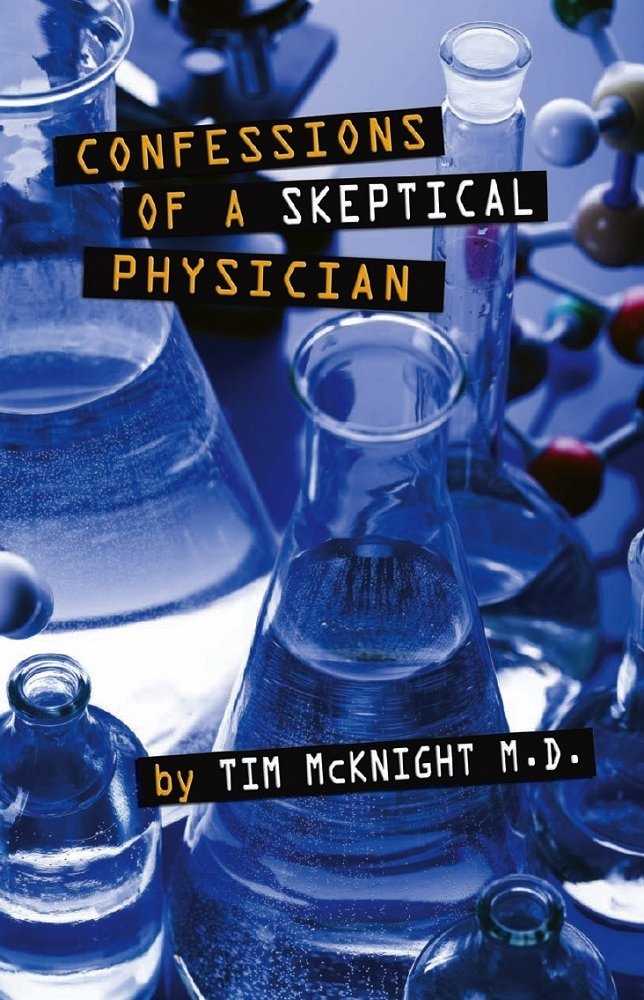 If you've seen him speak or watched the DVD "A New Prescription For Health" you know Dr. Tim McKnight, and you know he understands the science behind Ionized water.
This easy to read book could be ideal way for you to get instant credibility with doctors, other medical professionals as well as your skeptical friends and relatives. Prior to entering medical school Tim got a Bachelors degree in Nutrition, a Masters degree in Nutrition then he completed his PhD program in Nutrition as he entered Ohio State Medical School. Dr Tim tells the story about how he was first introduced to the water, wanted nothing to do with it, but finally, begrudgingly agreed to go see a presentation, thinking he would poke holes in it. Little did he know it would mark the beginning of a multi-year investigation into the science, research and practical use of Ionized Water. Dr. Tim presents an quick read that really explains what the water is all about. For Doctors, scientists, or others who want to read the recent medical research, the book features over 25 pages of medical abstracts from recent studies, so those looking for more detail have all of the research citations needed to dig as deep as they want. This book will be a game changer. You can't take Dr. McKnight to your presentations, but you can sure bring his book and leave a copy along with the DVD "A New Prescription For Health". It's the perfect combination to help you sell more machines, especially to the skeptics. NEW SECOND EDITION SHIPPING NOW.
A short informational read on misconceptions, myths and realities in modern health care. This is by no means a detailed study of any one subject, but is a good starting point for those who may be fed up with modern health care as we know it. McKnight's main objective is to explain the science and benefits of drinking ionized water (a substance that has become controversial in the past year or two). His pace is relaxed and informative. He does give his opinion in support of drinking ionized, electrolyzed water for optimum health, but he urges readers to be critical and not take his word for it, but to do their own research. An excellent bibliography and source list for further research is included. A great book for anyone interested in health and wellness.