Enagic HG-N High Grade Filter. SD501 & Jr2
00000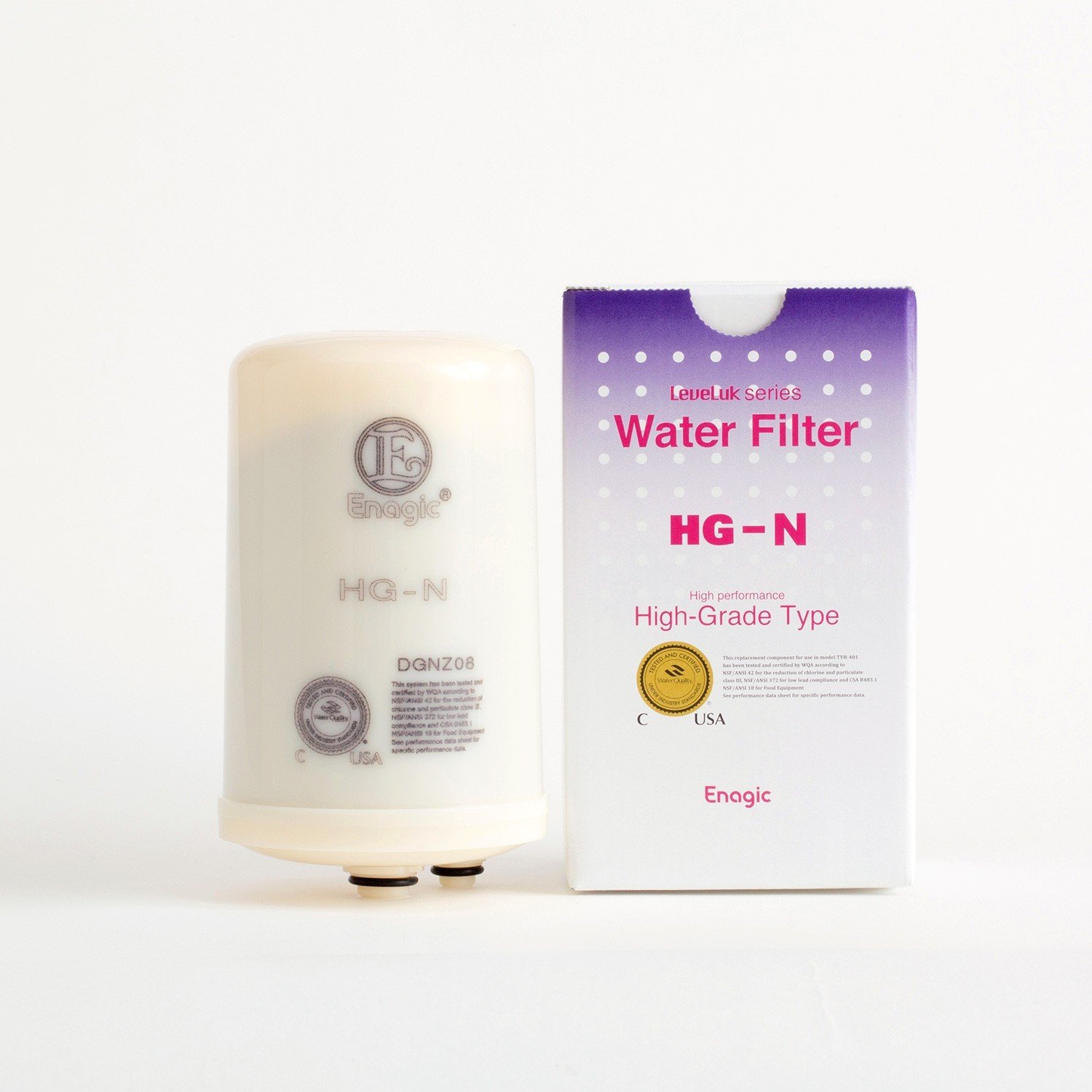 For Leveluk models SD501, SD501 Platinum, JRII, R. In new innovative efforts, Enagic has produced a brand new filter that can't be duplicated nor multiplied.
A high-grade type that comes standard with the LeveLuk series.
Removal of chlorine
Replacement intervals vary depending on usage and water quality
IMPORTANT NOTE:
***Please reconfirm your filter choice above to ensure you have selected the proper filter for your machine***
It is VERY IMPORTANT to choose the right filter! Open the filter door to verify whether you have the "MW-7000HG" Model Filter, or the "HG-N"
*** Note: Enagic is not responsible for wrong filter orders. **
The things customers don't realise when buying a knock-off are that there are no commissions generated, the glue is as cheap as the product causing the filter to burst within the generator, and most importantly, a cheap competitor's filter will invalidate your warranty with Enagic.
Don't waste time, get your new HG- N Filter now!
Note: Please allow 3-5 working days for delivery